Women's Winter 2020 Table Groups
Unexpected by Christine Cane
Saint Joseph Campus
Wednesday mornings, 9:30-11:15am
Wednesday evenings, 6:30-8:00pm
Saturday mornings, 9:00 - 11:00am (January 11-February 29)
Stevensville Campus
Wednesday evenings, 6:30-8:00pm
Leave Fear Behind, Move Forward in Faith, Embrace the Adventure. Is it possible to have peace in an uncertain world? To not only expect the unexpected but embrace it? Most of us want to have life under control. But God wants us to anticipate the unexpected with a faith deeply rooted in his goodness. He wants us to know that because he is in control, we don't have to be.
Real Mom Life by Linda Shultz and Theresa Nelson (Ongoing Weeks 10-16)
Saint Joseph Campus
Wednesday mornings, 9:30-11:15am
Wednesday evenings, 6:30-8:00pm
Real Mom Life is a biblically based curriculum taught by Linda Anderson and Theresa Nelson that encourages mothers in their every day mom jobs. The series also provides perspective on some more specific parenting situations, such as raising strong-willed children, dealing with infertility, and addressing learning challenges. We recognize that being a mom can be exhausting and sometimes frustrating. In these lessons, we talk about being a mom in the real world!
Women at First Church
Women at First Church is a non-denominational women's study group that offers table groups during Wednesday morning, Wednesday evening and other times throughout the week.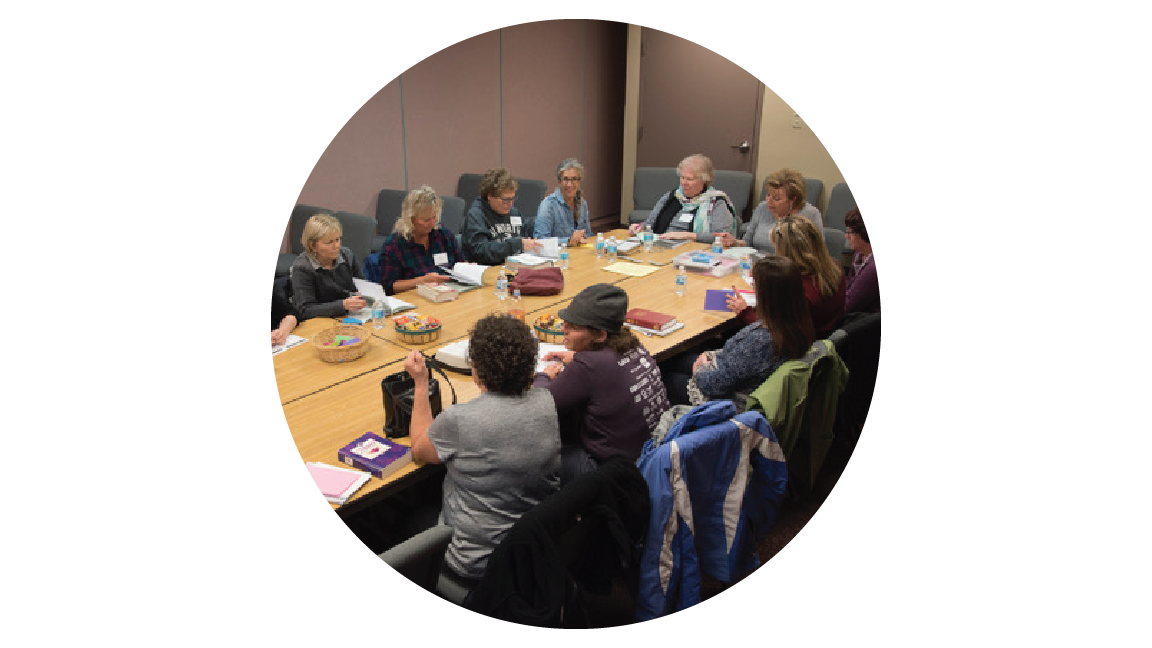 If you're a mom with kids, Just for Kids is a Bible-based children's program for children ages 2-5 years old that's offered during our Wednesday Morning Bible studies. Also, KidZone WOW (Worship on Wednesdays) is offered for all kids during Wednesday night studies at the St. Joseph Campus.
Registration for the Nursery is closed for Just For Kids in the Morning. To be put on a waiting list, email Tracey Harlan at [email protected].
Women of the Church of God
The WCG–a national organization of the Church of God–began 84 years ago as the Woman's Missionary Society. We exist to serve Christ through serving women and equipping them for ministry. Our ladies serve fellowship meals following funerals, we gather materials and send Love Bundles to Haiti and the annual Christ's Birthday Offering is sponsored by the WCG and goes to mission causes worldwide.
Meetings are the first Tuesday of each month. Details are posted in the monthly bulletin. All women of the church are invited to attend.
For more information, please call Nancy Hemingway at 269-429-7843.
Got questions?
If you have further questions concerning any women at First Church activities, contact us below.