Ministry for Women of all ages at First Church
If you're married or single, a working or stay-at-home mom, busy with babies or an empty nester, our hope is that you will connect with women of all ages.
Through Bible studies, special events, friendship, and service we are here to provide opportunities that will help you grow closer to God, and to join others on this path.
Women at First Church
Women at First Church is a non-denominational women's study group that offers table groups during Wednesday morning, Wednesday evening and other times throughout the week.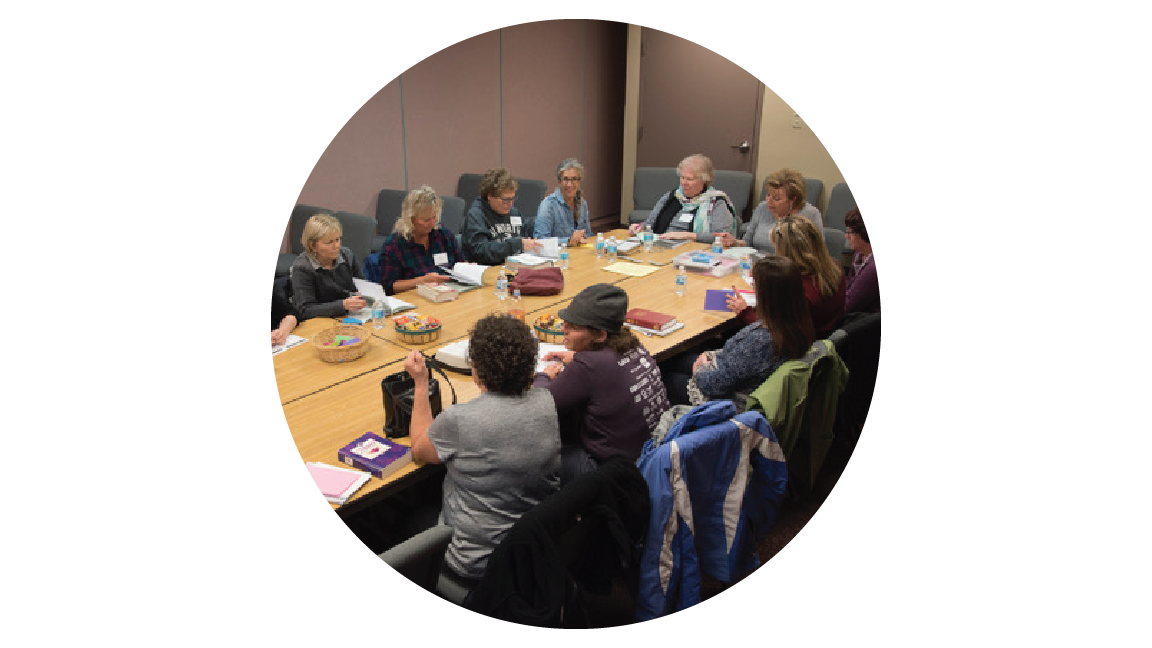 If you're a mom with kids, Just for Kids is a Bible-based children's program for children ages 2-5 years old that's offered during our Wednesday Morning Bible studies. Also, KidZone WOW (Worship on Wednesdays) is offered for all kids during Wednesday night studies at the St. Joseph Campus.
Spring 2019 Studies
Finding I am
By Lysa TerKeurst
St. Joseph Campus, March 6th – May 1st
Wednesday mornings, 9:30am–11:15am,
Wednesday evenings, 6:30pm–8:00pm or
Saturday mornings, 9:00am-11am (starts March 9th)
Stevensville Campus, March 6th - May 1st
Wednesday evenings, 6:30pm-8:00pm
Best-selling author and speaker, Lysa TerKeurst will lead you through the seven I AM statements of Jesus found in the Gospel of John. You won't want to miss Lysa's beautiful teaching videos as she walks through the streets of Israel. She will help you explore the cry of your heart and remind you that Jesus cares about your deep, spiritual wrestling. Come gain a better understanding of how Jesus' words 2,000 years ago are so applicable to us today!
PLEASE NOTE: If you participated in a Winter 2019 Table Group, you do NOT need to register for this Spring study. You will automatically be enrolled with your current table group.
Women of the Church of God
The WCG–a national organization of the Church of God–began 84 years ago as the Woman's Missionary Society. We exist to serve Christ through serving women and equipping them for ministry. The national name changed in 2009 to Christian Women Connection–a place for every woman where every woman takes her place. In St. Joseph we have chosen to keep the WCG name.
Our ladies serve fellowship meals following funerals. We gather materials and send Love Bundles to Haiti. The annual Christ's Birthday Offering is sponsored by the WCG and goes to mission causes worldwide.
Meetings are the first Tuesday of each month at 1:00 pm except in July, August, and September we meet in the evening. All women of the church are invited to attend.
For more information, please call Nancy Hemingway at 269-429-7843.
Got questions?
If you have further questions concerning Women at First Church, contact us below.