Current Events at First Church
Check back here regularly to see what's coming up at First Church. We have events for anyone - adults, students, children, men, women.
MEET AND GREET
We want to meet you! If you're new to First Church or haven't gotten connected, you are invited to this quick 20-minute Meet & Greet. Come and hear from the pastors, learn about the mission, vision and values of First Church and ways you can get involved. Children, infants-5th grade, will have fun in First Church Kids during this time. Go to myfirstchurch.com/events for the next date and time.
EAU CLAIRE CAMPUS RELAUNCH
Do you live in the Eau Claire area and are looking for a church to call home?  If so, come check us out on October 22nd.  We will be having the Grand Relaunch of our newest Campus – First Church – Eau Claire.  Service will be at 11 am, followed by food and fun!
Come see what First Church is all about.  Find connection and a place where you belong.
THE GATHERING
The Gathering is a Worship Event designed for people with special needs and their families.  We understand that navigating public places, such as church services, can be difficult for some.  That's why we feel this event is so important!  Everyone is welcome!!
Join us Sunday, October 22nd at 5pm for our next Gathering.
First Church – Stevensville, 5767 Red Arrow Highway
Additional dates are  November 19th & December 10th
TRUNK OR TREAT
JOIN THE FUN!!
Decorate your trunk to hand out candy or sign up to be a general volunteer.  Prizes will be handed out for the most creative, fun trunks.  Stick around for the Street Party with refreshments and music!
Saturday, October 28th, 5:30 – 7:30 pm.  (volunteers arrive at 4:30pm)
MICHIGAN STATE YOUTH CONVENTION
STATE YOUTH CONVENTION, a favorite event for many, is getting closer! The 2023 weekend will not disappoint! The theme for SYC is "REDEEM" and we will be looking at the life of Joseph during the weekend for our inspiration.
THE PARTNERSHIP
If you're new to First Church or you've been around awhile but you've never attended the class, The Partnership is for you. The Partnership is a 90 minute class where you'll learn about what First Church believes, what we value and what we do. Once completed, you will be a voting member at First Church.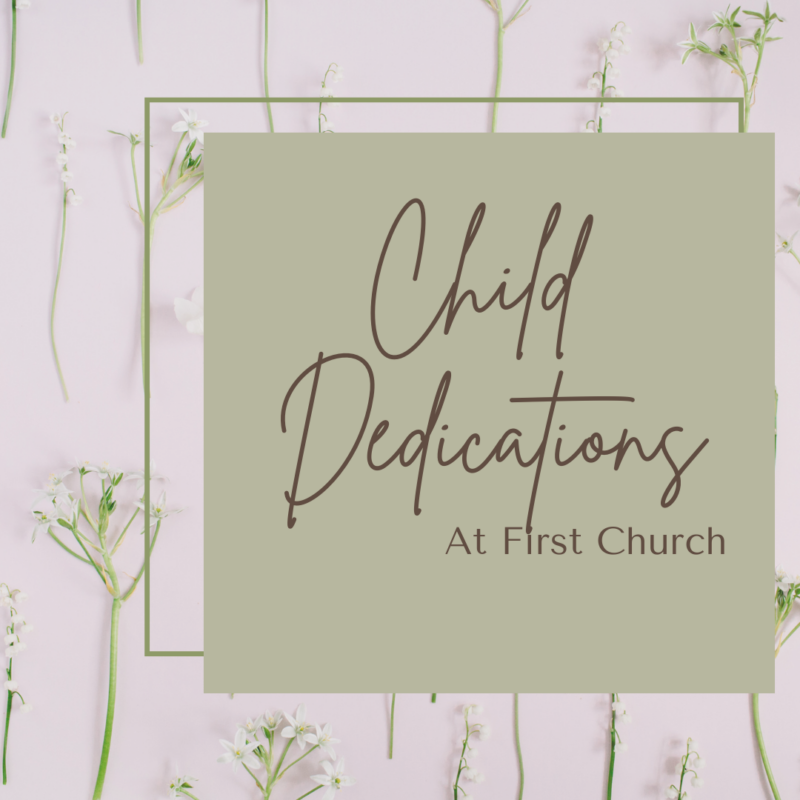 CHILD DEDICATIONS
Child Dedications are Sunday, November 12th at the St. Joe, Benton Heights, and Stevensville Campuses.
Are you ready to dedicate you child?
As a Christian parent, by dedicating a child to the Lord, you are acknowledging your need for God in your family; inviting God to be active in your family life; submitting your own desires for your child to God's desires for him/her; making a commitment to raise your child in God's way.
Child Dedication classes will be held Monday, October 16th, or Tuesday, October 24th.  You will be asked to choose a class when registering.