KIDS AT FIRST CHURCH
Yes! Kids at First Church is open and ready for fun with your kids!
Your children will have a blast in KidZone which is designed to provoke discovery and invite kids into a new understanding of how to grow in relationship with Jesus.
Everything that is taught in KidZone is based on one of three basic, but powerful, truths modeled by Jesus in Luke 2:52: I need to make the wise choice. I can trust God no matter what. I should treat others the way I want to be treated.
Everything in KidZone is carefully designed to help your child creatively learn about Jesus through interactive lessons, music and hands-on age-appropriate activities.
CHILD DEDICATIONS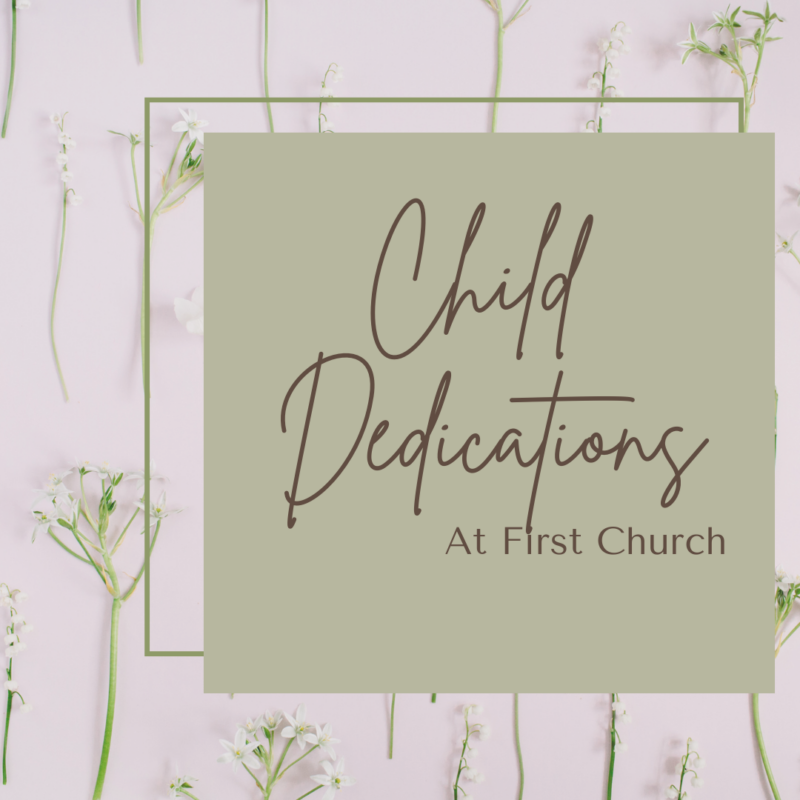 Child Dedications are Sunday, November 12th at the St. Joe, Benton Heights, and Stevensville Campuses.
Are you ready to dedicate you child?
As a Christian parent, by dedicating a child to the Lord, you are acknowledging your need for God in your family; inviting God to be active in your family life; submitting your own desires for your child to God's desires for him/her; making a commitment to raise your child in God's way.
Child Dedication classes will be held Monday, October 16th, or Tuesday, October 24th.  You will be asked to choose a class when registering.
YOUR FIRST VISIT
Here's what to expect when visiting KidZone for the first time:
First, find the area marked KidZone Check-in. This area is located at the Info Hub at the First Church Campus you're visiting.
There, you will meet the First Church Welcome Team. They'll check your child into the system, and one of a volunteer will lead your child to their age-appropriate classroom.
Upon checking in for the first time, you will be asked the following questions (NOTE: We value your privacy and will not share this information with anyone):
-Parent/guardian name(s)
-Email Address
-Child's name
-Child's birthdate
-Home address
-Phone number
-Any special instructions (allergies, special needs) for your children
To ensure safety, all First Church volunteers pass a background check before working with your child.
Plan your visit here.
HOW CHECK-IN WORKS
You can check-in your child at any KidZone Check-in area. After finding your child's name in the database, you and your child will be given matching name tags that are exclusive to your family. Your child will be required to wear the name tag portion, you will reserve the matching tag.
After the service is complete, you will return to your child's classroom and show your child's matching tag to the classroom leader and your child will be released back to you.
WEDNESDAY NIGHTS
KidZone WOW (Worship on Wednesdays) is for aged 3 years-5th grade (and our nursery for children ages 0-35 months, is also available during this time). KidZone WOW runs during adult programming at First Church on Wednesday nights.
No special registration is required for WOW. If your child has attended KidZone at least once, they're all set. If you haven't attended Pre-register now.
Both Little KidZone and Big KidZone Clubhouse open at 6:00pm for drop off and programming begins at 6:15pm. Pickup happens at 7:45pm when adult programming is finished.
Check-in for KidZone WOW follows the same procedure as checkin for KidZone on Sunday morning.
VOLUNTEER OPPORTUNITIES
We know a lot of you want to get plugged in at First Church. This is an area that needs a lot of adult hands and feet to keep up with all those little hands and feet! We are looking for enthusiastic individuals who want to make learning about Jesus enjoyable. We have openings in the nursery, running tech in the children's department at St. Joe Campus, as small group leaders at most of our campuses, and more. And don't worry about the work, there is little preparation needed as we provide the curriculum for you. If interested in getting involved, click the button below and fill out a Serve card, selecting Children's Ministry as your serve area. We look forward to hearing from you!
GOT QUESTIONS?
If you have further questions about KidZone or visiting First Church with children, simply use the form below and get in touch with us!