YOU'RE INVITED TO CELEBRATE EASTER
AT FIRST CHURCH | SUNDAY, APRIL 12TH
We made it super easy to join us online for Easter Sunday. RSVP on Facebook by clicking "Going" to get a reminder when we go live at 9:30 and 11:00am!
FAQ
All your questions answered here.
We will livestream our Easter services Sunday, April 12th at 9:30 and 11:00am.
How do I tune in/watch live?
Are there sermon questions or a weekly bulletin?
Sermon Questions:
• Think about the first Easter. What are the similarities to our "Shelter In Place" Covid-19 Easter this year?
• Read John 20:1-10. What do you think was first going through the mind of Mary and the first disciples when they encountered the empty tomb?
• How does the resurrection impact our faith?
• Read 1 Peter 1:3-6. Now answer the question about how the resurrection impacts your faith in light of those verses.
• What are ways the "Living Hope" talked about in these verses are Life-Changing? How could you share the "Living Hope" of Easter with others?
News:
Are you new or newer to First Church? We would love to get to know you (over virtual dinner)! See available times to meet and schedule your dinner by clicking HERE.
SOCIAL MEDIA SHARABLES
Use these images and captions to invite friends and family to tune into Easter at First Church!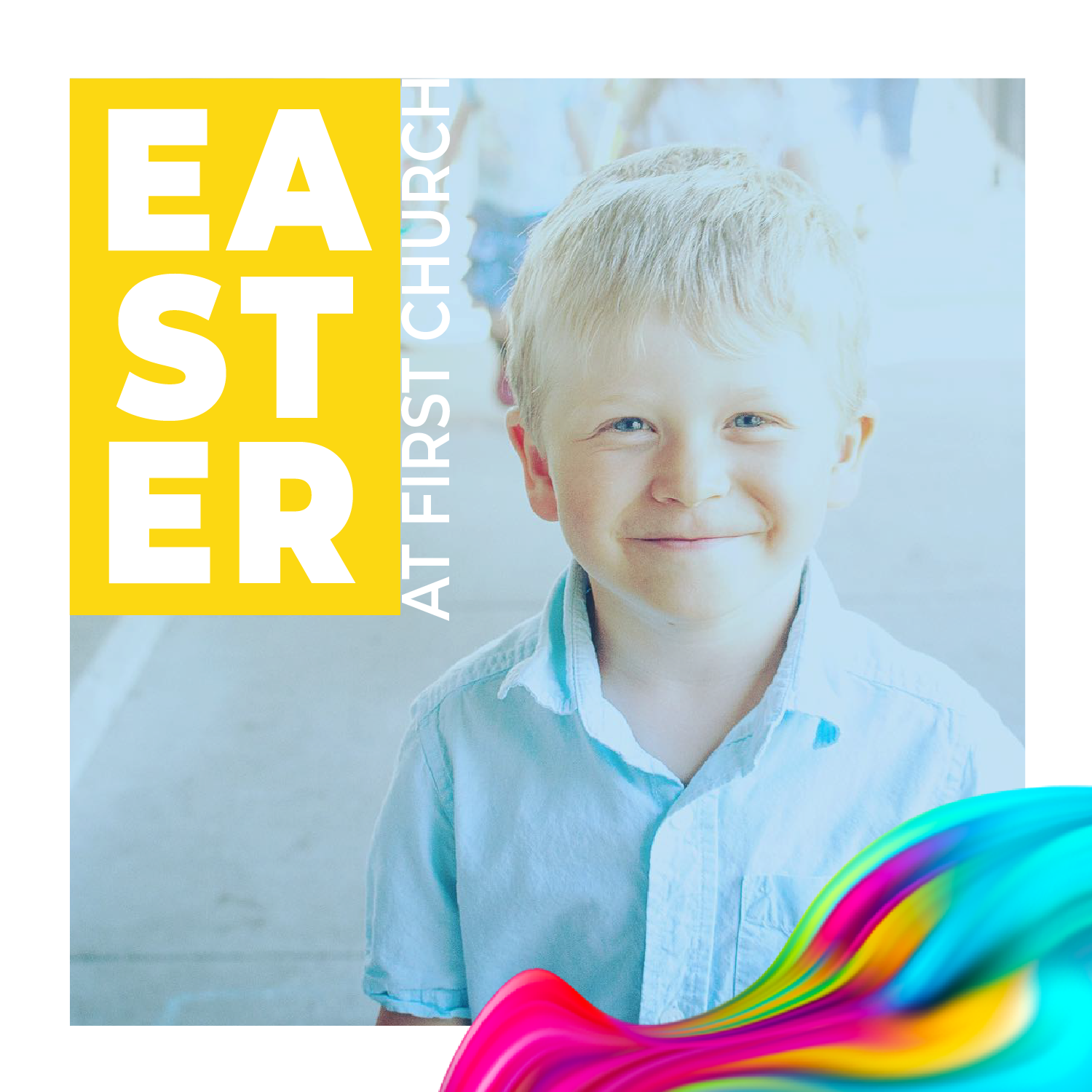 Anyone can tune into Easter at First Church. 😊🎥 Visit myfirstchurch.com/easter for all you need to know!
Easter is just (number of days)days away. 🎉It's so easy to stream the service live! 🎥💻Visit myfirstchurch.com/easter.